X-TRANSITION
Pack suspension system
Our tried and tested X-TRANSITION backpack suspension system is exceptionally comfortable to carry thanks to weight being evenly distributed over the shoulders and hips as well as the generously padded areas that come into contact with the body.
Two aluminium struts in an X-shape configuration direct the bulk of the load onto the hips. The height-adjustable shoulder straps and fully adjustable back length ensure a perfect fit. In addition, the carry system is available in anatomically designed versions specific to men and women.
A further advantage: the aluminium struts, shoulder straps and waist belt are designed to deliver excellent freedom of movement, even with a fully packed backpack on demanding terrain.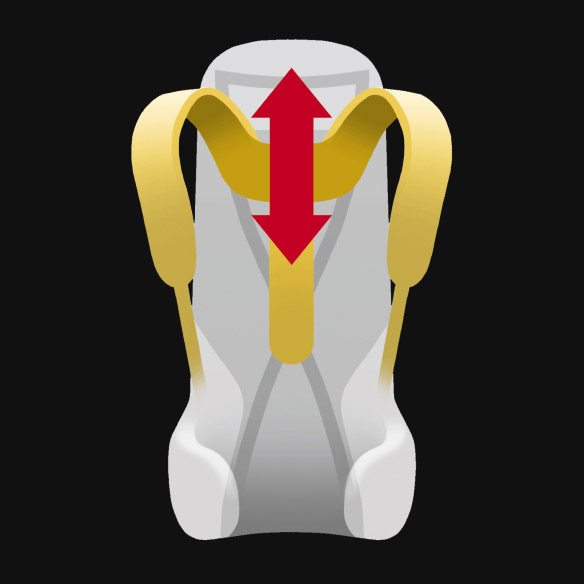 Highlights
1
The Ergo X-TRANSITION carrying systems takes pressure off the back and actively supports the carrying function.
2
Soft padding hugs to the ergonomics and movement of the body.
3
Reduced contact surface area means greater ventilation for the back.
How do I get my pack to fit right?
How do I pack my pack correctly?